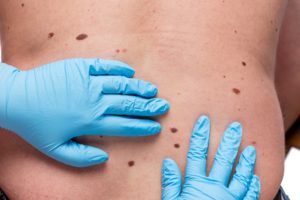 The number of deaths due to metastatic melanoma in the U.S. has sharply declined, a new study reports. Metastatic melanoma is an aggressive form of melanoma of the skin, and it spreads to other organs.
The study was published online March 19 in the American Journal of Public Health. It found that death rates for metastatic melanoma among white Americans rose by 7.5% between 1986 and 2013 — and then dropped by nearly 18% over the next 3 years.
This study is the first to link the use of new drugs with saving lives, now considered the backbone of how melanoma cancer is treated.
Researchers from NYU Grossman School of Medicine, NYU Langone's Perlmutter Cancer, and Harvard University conducted the study. The team analyzed new cases and deaths from melanoma in nearly one million Americans, occurring from 1986 to 2016. They based their research on information from The National Cancer Institute and the Centers for Disease Control and Prevention.
New Treatments Work
There are ten new types of therapies for metastatic melanoma patients. The new drugs are more effective and less toxic than conventional chemotherapy, the study reports.
How do they work? Some of the new drugs have the ability to activate the body's immune system using immune checkpoint inhibitors and prevent melanoma tumors from forming. Other types target melanoma cells with a specific gene mutation, the BRAF gene. This gene is mutated in nearly half of melanoma patients.
Early Detection is Key
This year, we will see an estimated 100,350 new melanoma cases diagnosed in the U.S. The disease will affect approximately 60,190 men and 40,160 women, according to the American Cancer Society.
Have you noticed any suspicious spots? Book a consultation today.    Early detection is crucial in preventing skin cancer from developing.